THIS IS A HOMEBREW QRP CW RIG I BUILT USING A CA3028 IC.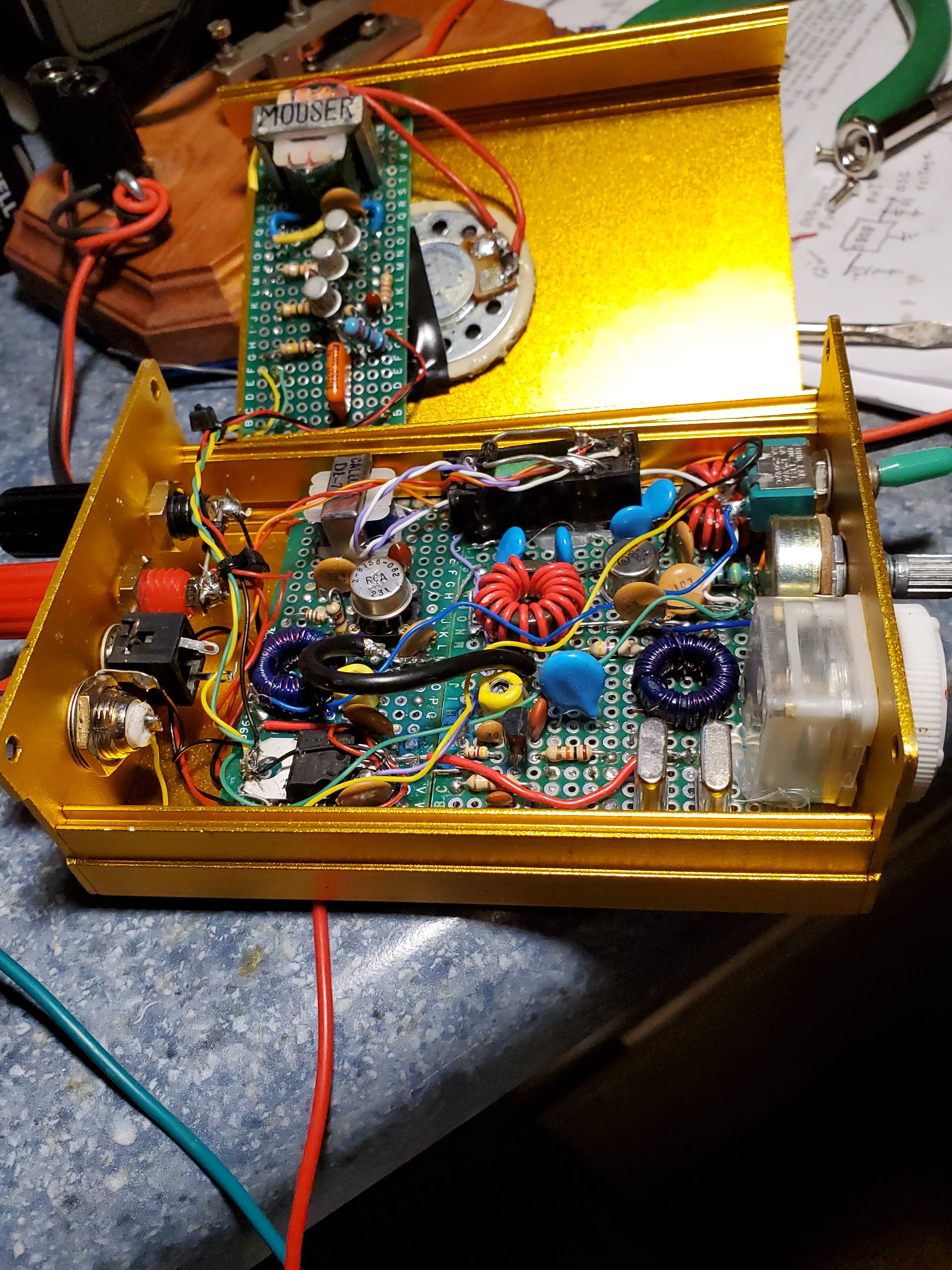 I built it on two pieces of breadboard. One is used for the receiver and the other is the transmitter.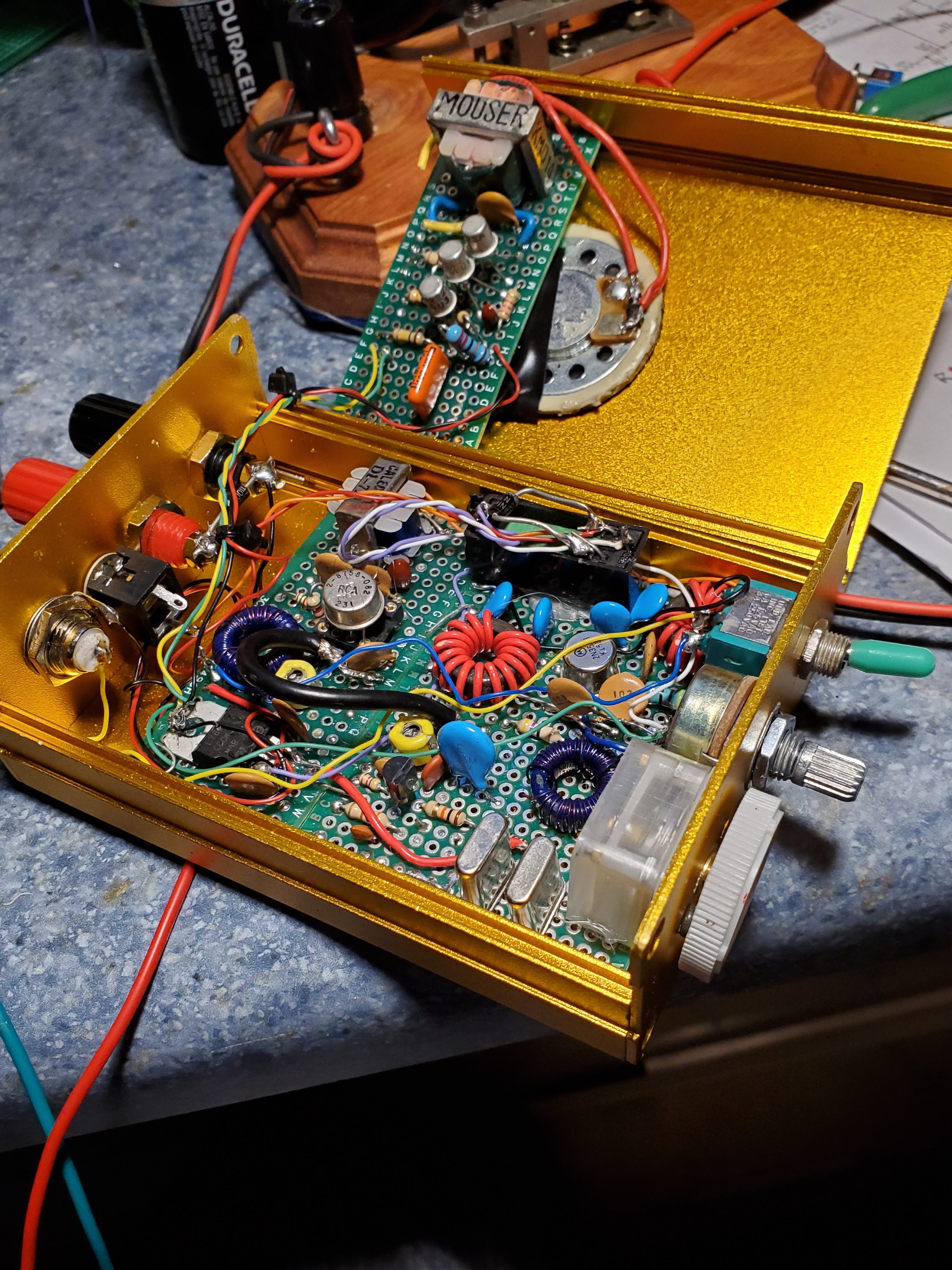 It has 2 crystals that are "pulled" by the variable capacitor.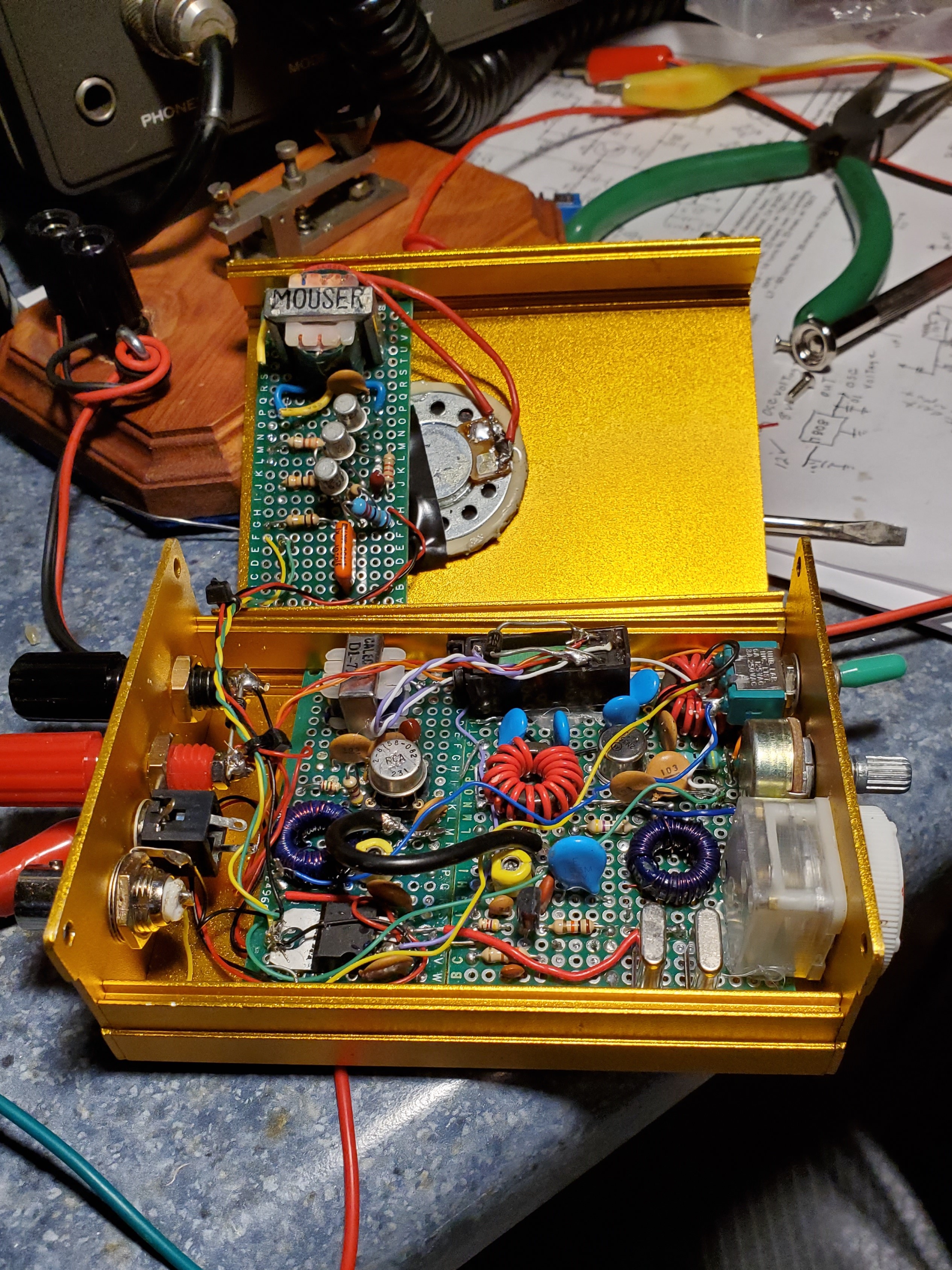 The receiver is tunable by way of the variable capacitor and it also tunes the transmitter.The transmit and receiver offset has to be adjusted each time you return to the receive mode .
The boards slide into the case and that makes it easy for making mods.