World War II BC-611 Transceiver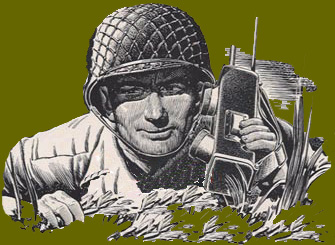 The BC-611 Walkie Talkie was the First practical Walkie Talkie developed for use in Combat.Today these units have found a special place in the hearts of collectors. At the annual Hamfest at Dayton there is a yearly Net on 3.885khz for people that collect these units.These units are compatable with the popular MAB,DAV,GRC-9 and other units of the era.



click here to view a schematic

click here for a view of the chassis
Click here to read a story I found on the web about the 3.885kc net at Dayton Hamvention,Good Job Guys!!
Go Back