THIS IS THE RETRO 75 AM TRANSCEIVER KIT FROM SMALLWONDERS LAB.
This little kit is a 2 watt AM transceiver. I have made several contacts with it.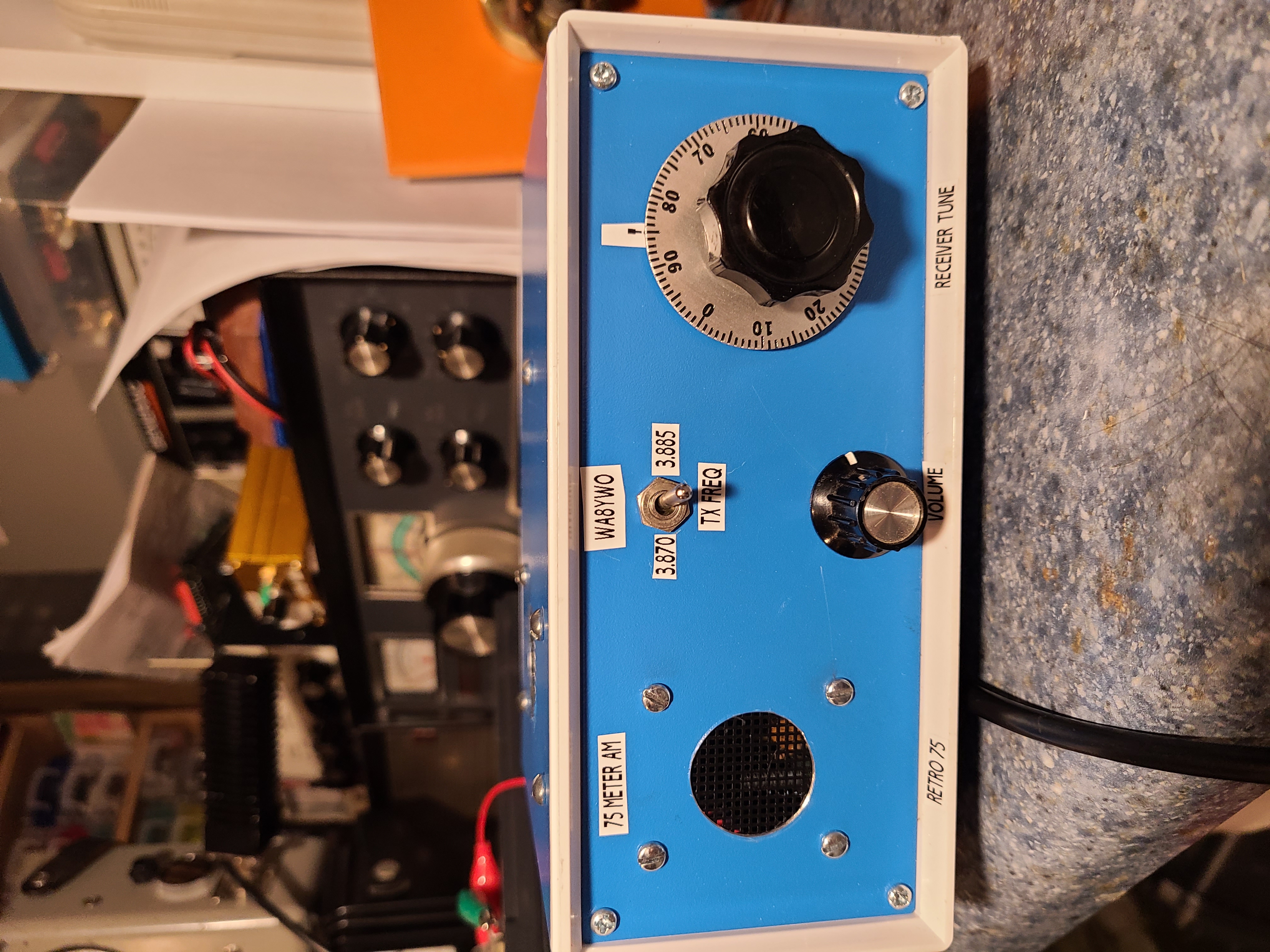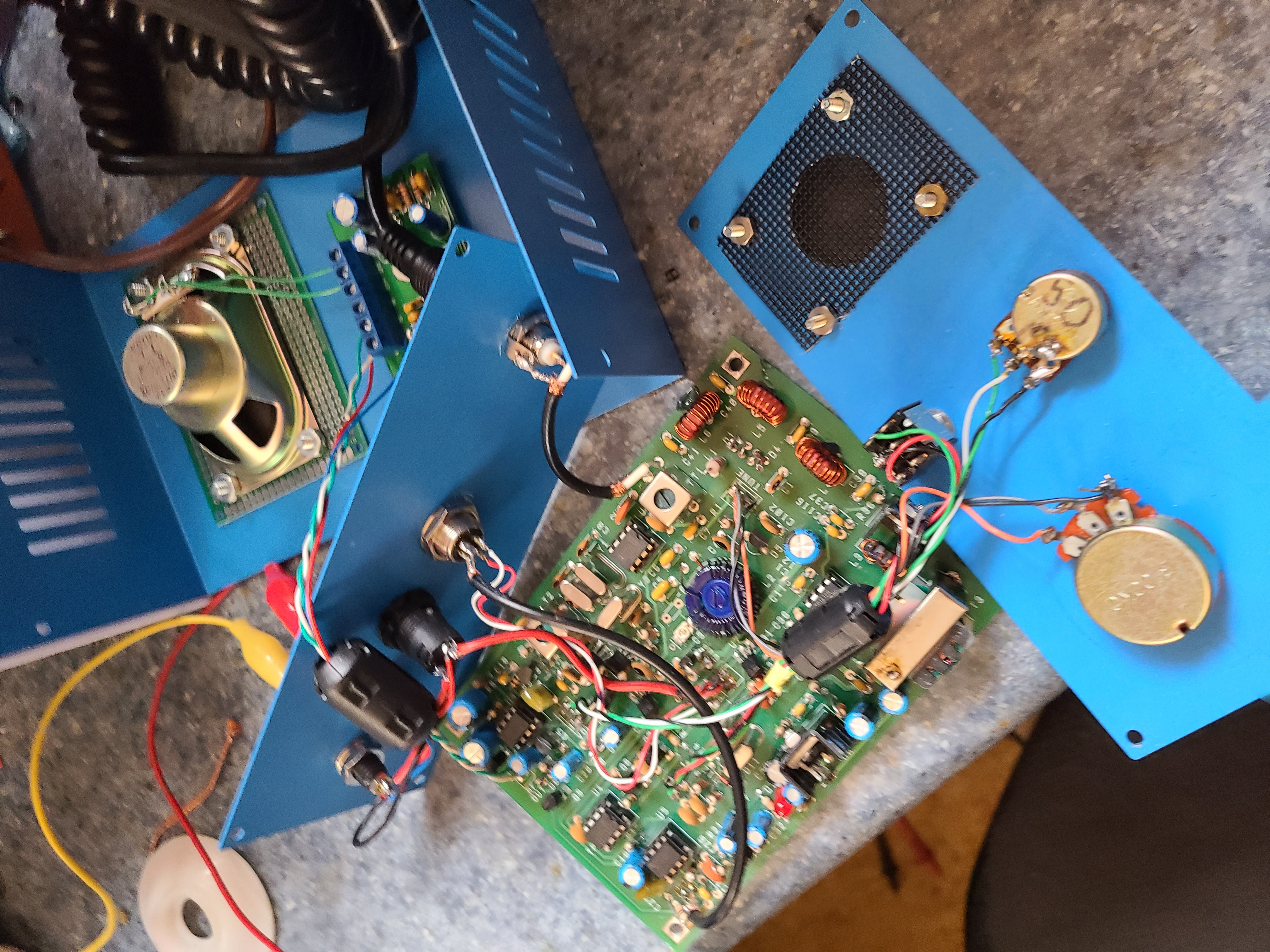 It has 2 crystal controlled Channels. 3.885 and 3.880. I have installed the optional VFO kit and now the receiver and transmitter tune together with the same knob. The crystals are no longer needed.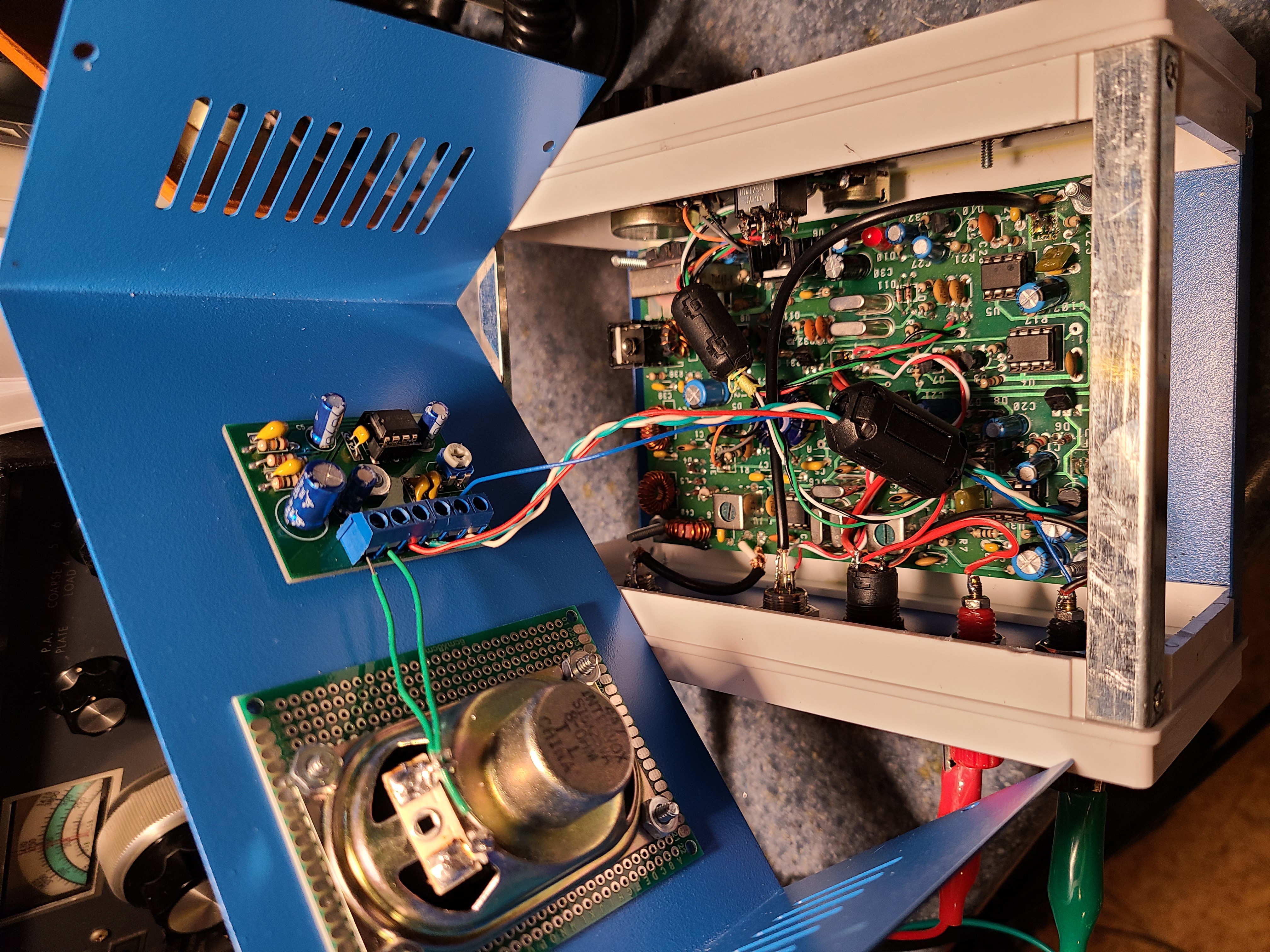 Below is a view of the rear panel.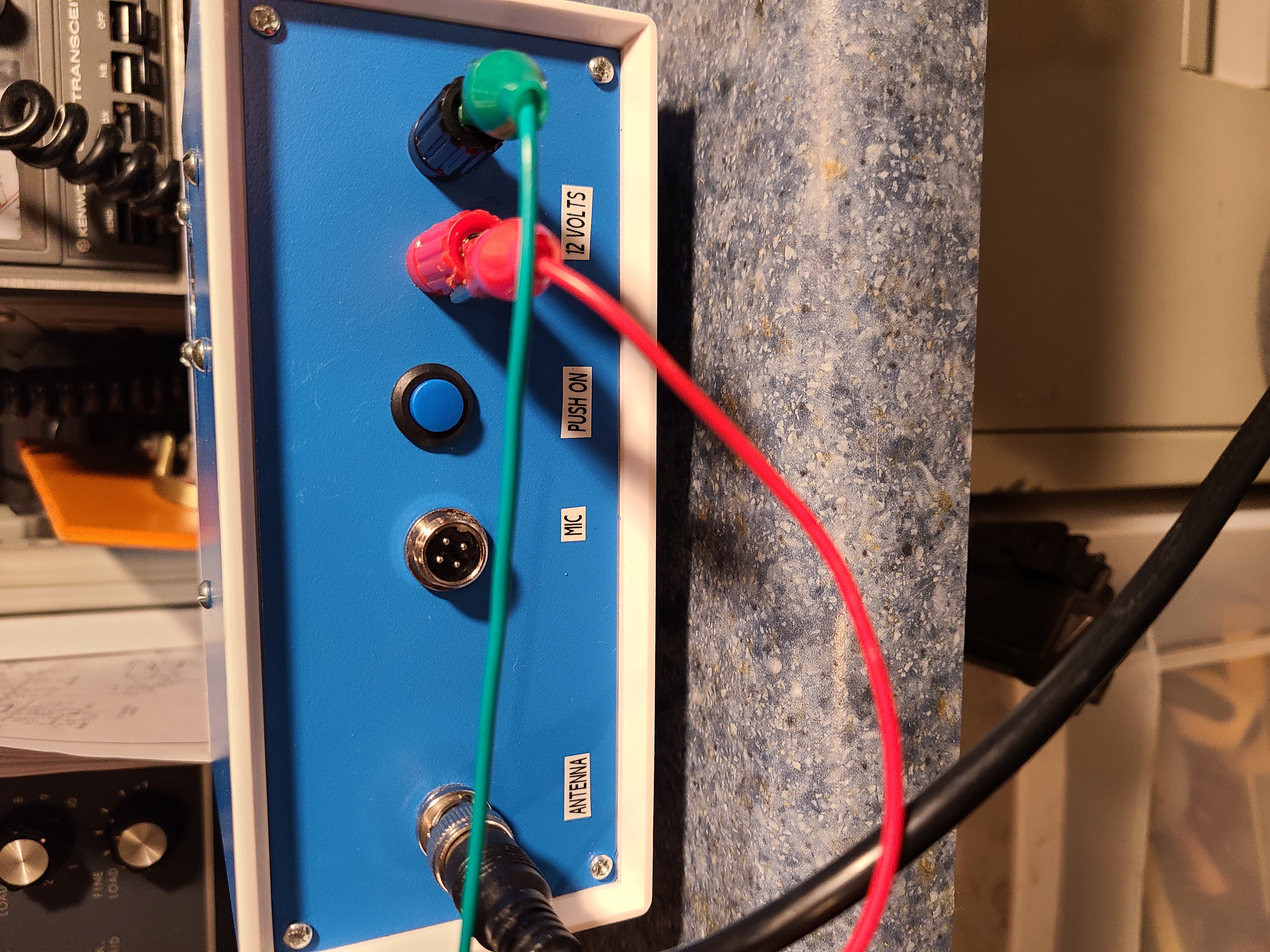 Now I am ready to install the transceiver board into the other cabinet.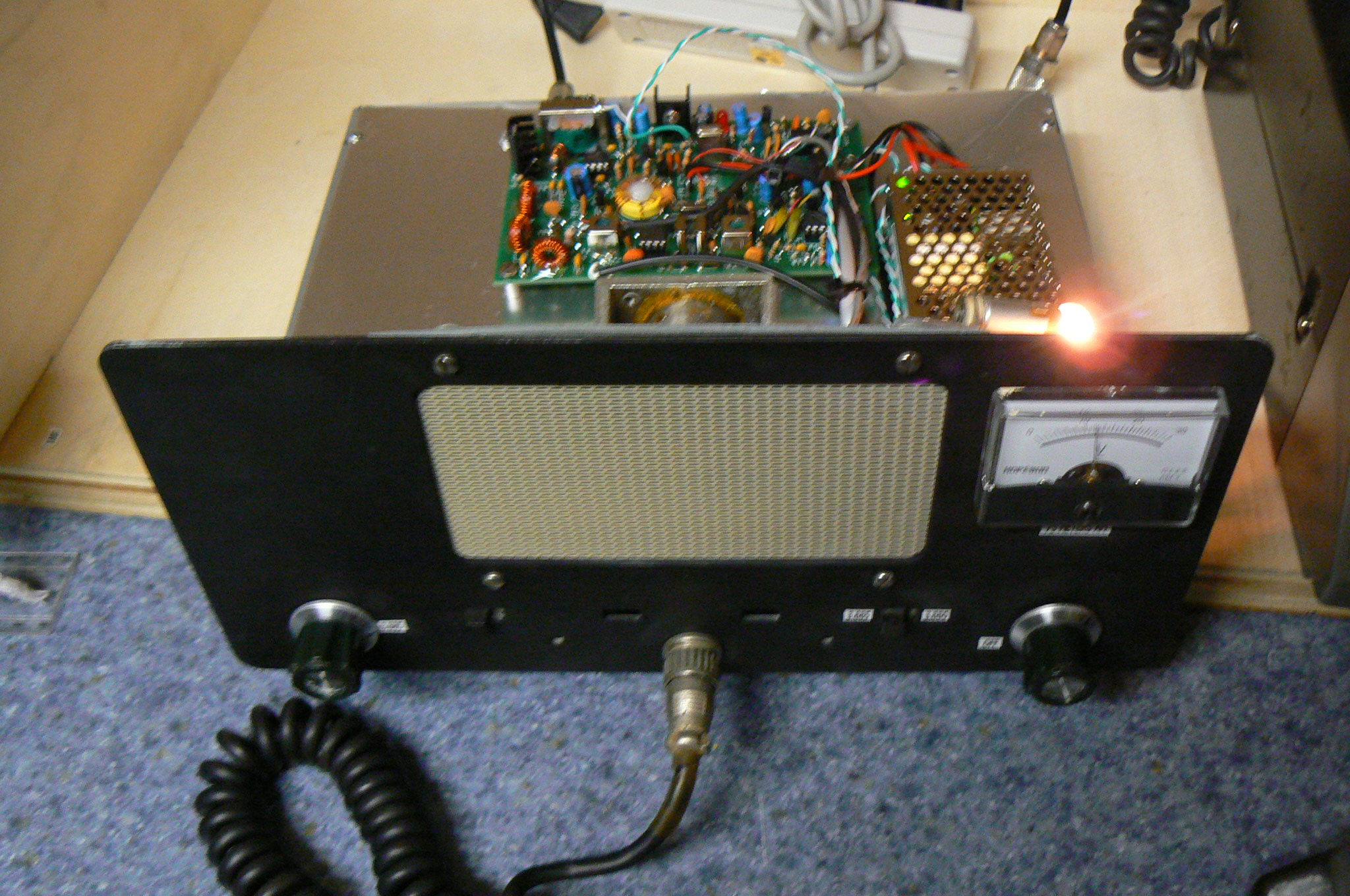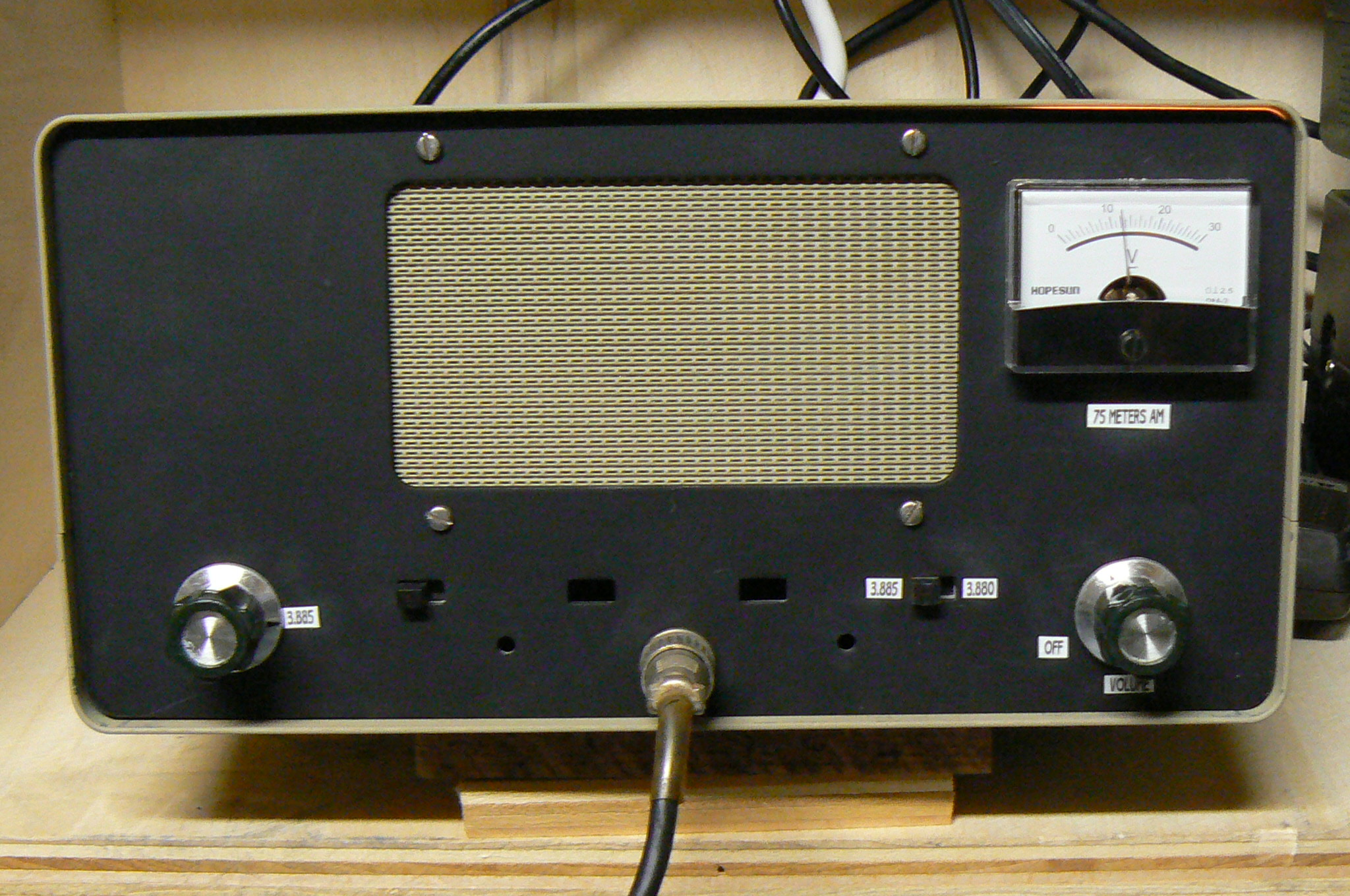 THESE ARE THE COMPLETED PROJECTS !
back